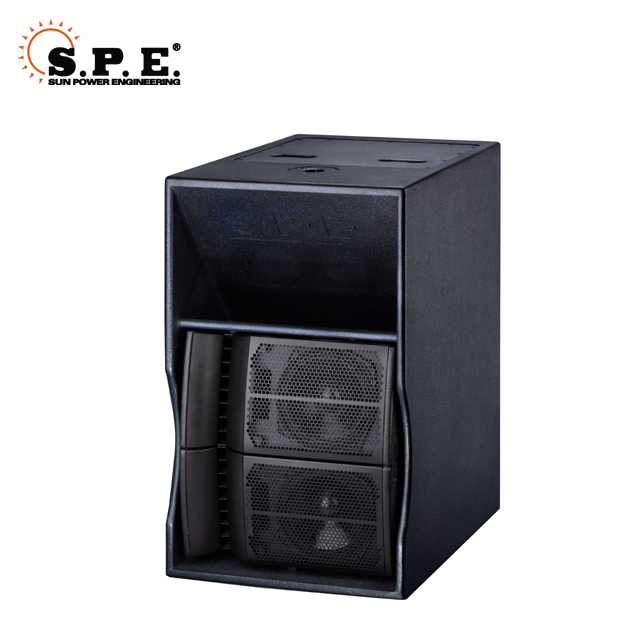 Technical Specification:
BASS:
PRO-800–18" subwoofer
Reted Power: 600W
Peak Power: 1200W
Sensitivity: 96dB
Max SPL: 124dB
Impedance: 8 Ohms
Component: LF 1*18"
TOP:PRO-802— 8 inch full range line array speaker
Rated Power: 200W
Peak Power: 400W
Sensitivity: 96dB
Max SPL: 120 dB
Impedance: 8 Ohms
Component: LF 1*8"/HF 2*1"
Suitable for:
Free combination according to your needs.
Mobile culture to the countryside
Rural wedding
School
Small business performance
Every outdoor activities.
---
Description:
PRO-800A is a mid high-end product for S.P.E AUDIO for the client who need the small and medium size mobile performance system. Now every buyer want to save cost to improve the efficiency, we can create s audio system to solve the user's trouble. However, no matter in transportation , power design, easy controllable, our company also will try our best to come true this dream system for you .
In a small size party, PRO-800A+PRO-802 is combined into a fixer installtion for outdoor mobile system. Component with 2 channels ' amplifier model, while used with impedance 8 Ohm, can output 800W+800W powerful subwoofer continually. The other one channel is connected with a 18'' subwoofer and the another one is connected with 2 pcs PRO-802 speakers. In each channel has the character for the frequency equalization, gain, frequency division, delay, pressure limit. The 485 connection is used for real-time control, in order to realize the product application site and the environment.
PRO-802 is a full range speaker with line array design.Component with LF is 18'' neodymium woofer, while the rated power is 200W, have the sweet sound and the mid frequency can transfer far distance. WF with 21'' neodymium tweeter is installed on a linear comb filter horn that high efficiency, cover evenly. Each PRO-802 cabinet is designed with 15 degrees, combine into 2 pcs PRO-802 is at 30 degrees, suitable for any workplace. Using match with PRO-800A will be more perfect.