Subwoofer have been used for huge (arena- or stadium-size) tours for decades. There is a full complement of passive and self-powered options including everything from slim line subwoofers for discreet install purposes through to the all-powerful chest thumping double-eighteen horn loaded subwoofers suitable for concert and festival sound systems as well as night club speaker systems. In addition, we offer a selection of cardioid subwoofers that provide increased pattern control.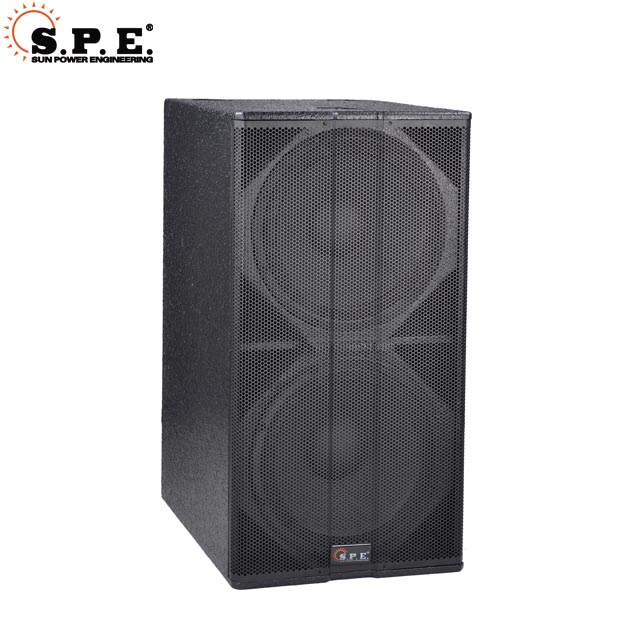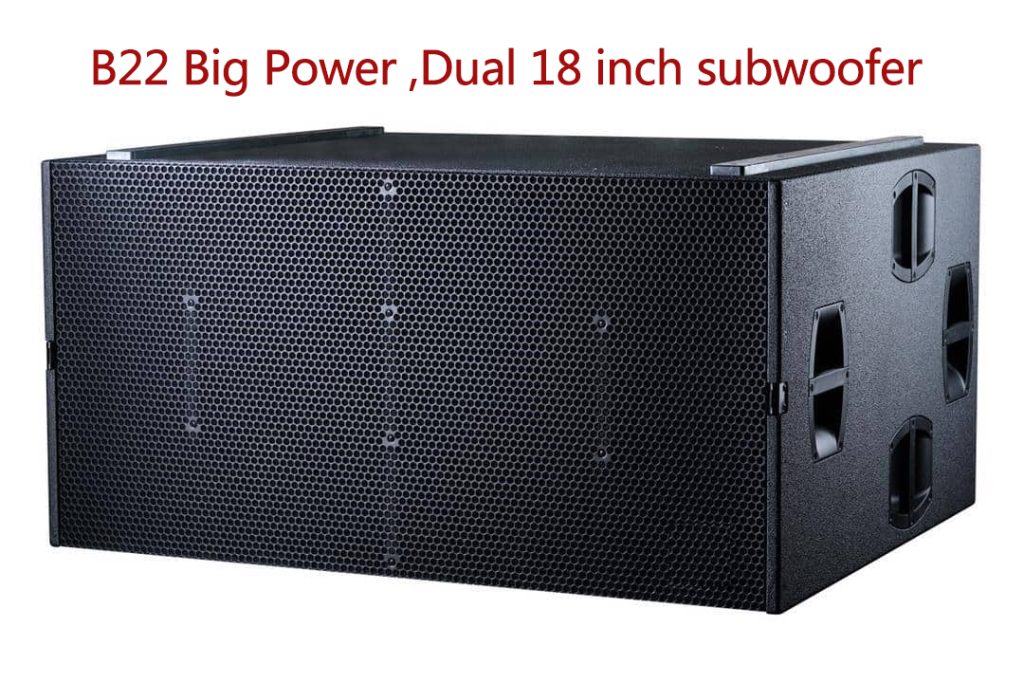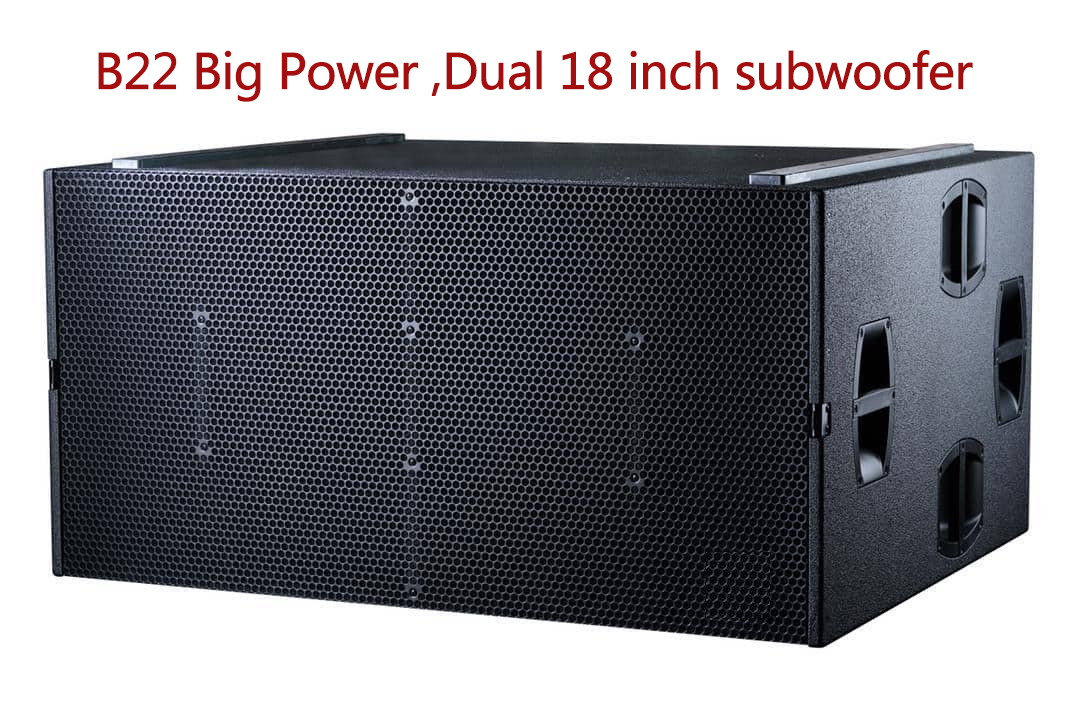 SPE offers a full complement of professional subwoofers, designed to meet a multitude of installation sound system and live sound application needs that call for increased impact and low frequency performance, partnering with our pro audio speakers across the portfolio.A subwoofer more important with the PA system projects sound in a shape that is closer to cylindrical. The presence of the subwoofer amplifies the sound quality so that the audience can feel the rhythm of the music more clearly
B22 Subwoofer Overview
B22 dual 18 inch 4000W high power outdoor subwoofer designed for large format sound reinforcement application, equipping with two long excursion 18″ neodymium woofers mounted into bandpass horn box design.
The subwoofer cabinet is made from Russian birch plywood with Spray polyured waterproofing finishing. The front of the loudspeaker cabinet is protected by a rigid metal grill backed by an acoustically transparent foam
Features:
1>. 2×18 inch long excursion neodymium woofer
2>. Russian Birch plywood
3>. Spray Polyured waterproofing finishing